Key Highlights:
Project County: Stark
Project Summary: Hammontree had to provide significant analysis and planning to incorporate a design solution to meet the site conditions and operating tolerances for the crane at the Stark State College and Timken Company Technology and Test Center.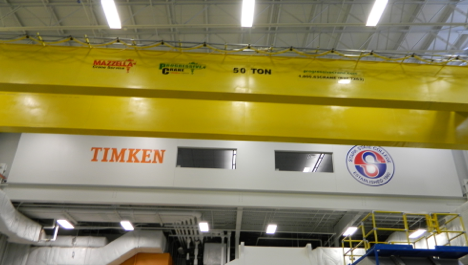 Hammontree was hired by the architect, Sol Harris Day as the structural engineer for this new $14 million test center. Stark State College and the Timken Company teamed with the Stark Development Board and the Stark County Port Authority to create a research and teaching facility for wind turbine power. Hammontree engineers completed the structural designs for the concrete spread foundations, reinforced retaining walls and conventional steel frame and the roof design.
The building contains a high bay area with a machine that will test and measure the durability of wind turbine bearings up to twelve feet in diameter. A fifty-ton crane spans the building and will move along rails constructed on the building walls to carry the wind turbine bearings.
Services:
Base Topographic Survey and Mapping
Structural Engineering