Key Highlights:
Project County: Stark
Project Summary: Hammontree has completed numerous survey projects along the Ohio & Erie Canalway corridor.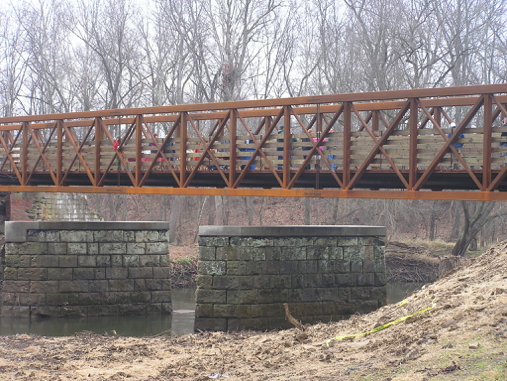 Hammontree & Associates has worked on several survey projects for the Stark County Park District. The work has included completing boundary and topographic surveys including establishing the boundary of the Ohio and Erie Canal at various locations within Stark County, Ohio. The surveying was necessary for the construction of the trail that follows the original canal towpath.
Our surveyors have also completed the surveying required for our design projects that are along the Ohio and Erie Canalway. They completed topographic and right of way surveys the Towpath Trail Tunnel under the Wheeling & Lake Erie Railway in southern Stark County. They also completed the required surveying for the new pedestrian bridge over Interstate 77 near Bolivar, and completed the surveying for a design project to construct a new trail bridge at the location of the canal aqueduct over the Tuscarawas River
Services:
Site & Corridor Surveys
Boundary and Topo Surveys