Key Highlights:
Project County: Belmont
Project Summary: Hammontree provided civil site engineering and design services

for the Muskingum Watershed Conservancy District (MWCD) Piedmont Lake Marina and Campground in Freeport, Ohio. This project involved campground improvements, water and wastewater utilities design, a new water system including a water storage tank and a new extended aeration wastewater treatment plant.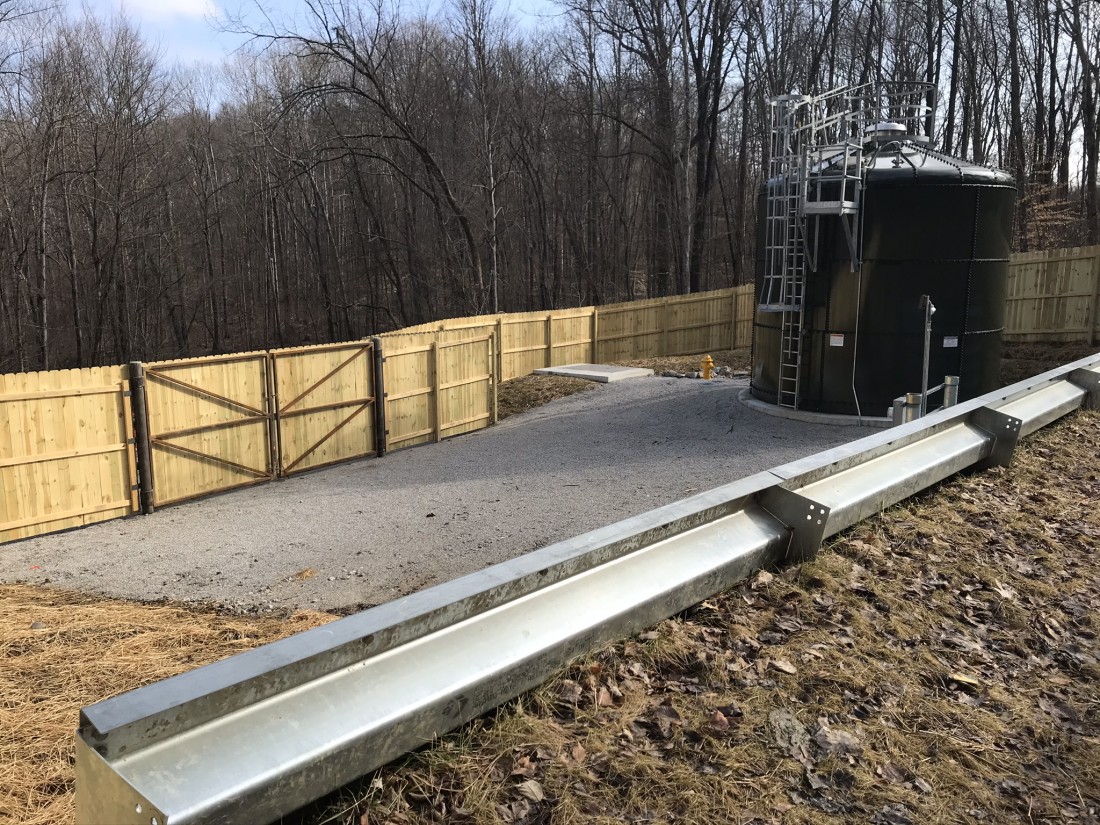 Photo shown above: New water storage tank at MWCD Piedmont Lake Marina and Campground.
Services:
Civil Site Design and Permitting
Wastewater and Water Improvements