Key Highlights:
Project County: Summit
Award: Engineering Excellence Honor Award from the American Council of Engineering Companies (ACEC)
Project Summary: The Hammontree Team provided a full replacement of the spillway and a new bridge and abutments.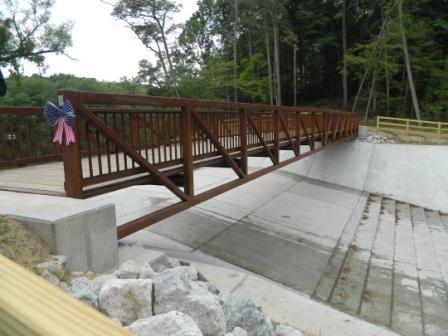 Hammontree & Associates, Limited performed the engineering and surveying tasks needed to address the ODNR Inspection Report and replace the Nimisila Spillway which was failing. The Hammontree team worked with Akron Area YMCA and ODNR to provide a full replacement of the failing secondary spillway and provide new bridge abutments and a new bridge.
Services:
Base topographic survey and mapping
Hydraulic studies
Emergency action plan and operation and maintenance manual
Spillway design and ODNR permits
Lake drain replacement
Construction Administration